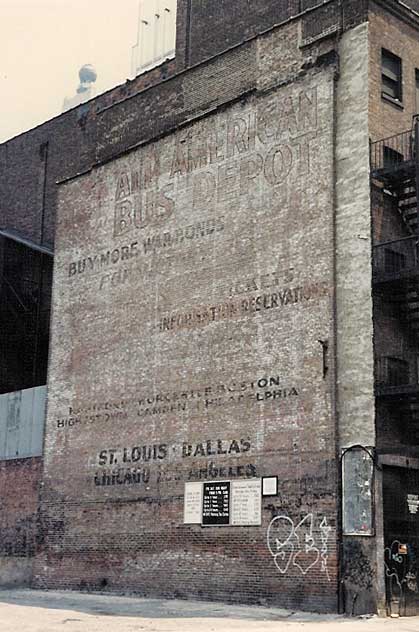 All American Bus Depot, 41st St. between 7th and 8th Aves. (1987)
The All American Bus Depot was located in this block from 1936 to 1945, serving as terminal for the All American Bus Lines. It was one of several bus terminals in the area (there were 8 of them in midtown in 1939) before the consolidation that took place when the Port Authority Bus Terminal opened in 1950.
The sign exorting us to Buy More War Bonds must date from 1941-45.
< previous || next > index map signs by date signs by name