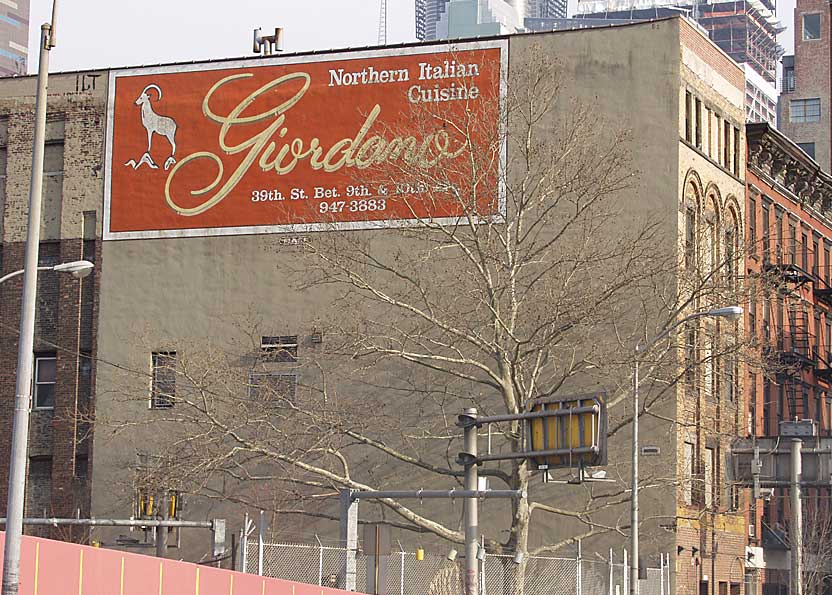 Giordano Restaurant, 409 W. 39th St. (2003)
Giordano Restaurant survived in this rather odd location almost under the approaches to the Port Authority Bus Terminal west of 9th Ave. from around 1960 into the 1990s.
The sign (click for detail) was painted by Bob Middleton and his son, Raymond Middleton, of the Mack Sign Co. approx. 1980/82.
For more on Mack Sign Co. see the Mack page.
< previous || next > index map signs by date signs by name