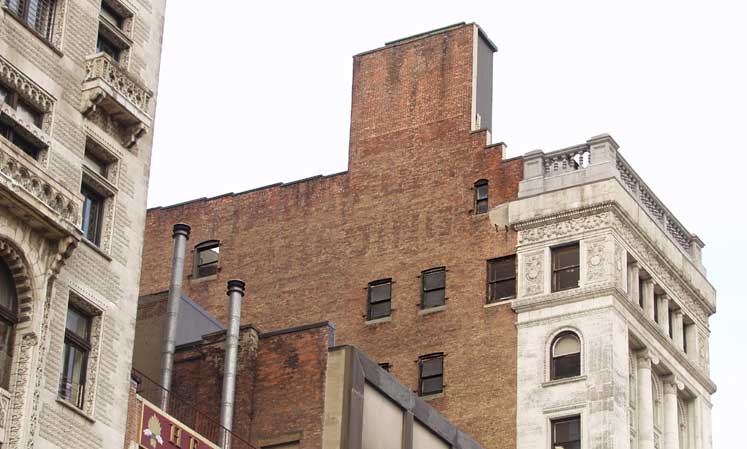 Hartford Building, 41 Union Square West at 17th St. (2003)
In 1895 The Hartford Carpet Co. erected its own building for its New York office at 41 Union Square West. This obscure sign on the south wall of the building reads HARTFORD BUILDING. This may very well be the oldest painted sign on this web site, since it was probably painted the year the building opened, 1895.
The building has two entrances: one on Union Square West and a second entrance at 26 E. 17th St.
There is yet another Hartford Building sign on the west wall of this building (click here for image). This reads "Hartford Building / Offices for Rent / 26 East 17' St / 41 Union Sq / Agent on Premises." No clues here as to age...
For a brief history of the Hartford Carpet Co. and its connection with the Bigelow-Sanford Carpet Co. see Bigelow-Sanford on 31st St.
Hartford had offices here on Union Square from 1895 until 1914.
This ad for the Hartford Carpet Co. at 41 Union Square appeared in the Official Manual and Register: New York Fire Department Benevolent Association, City of New York, 1909, pg 177.
< previous || next > index map signs by date signs by name see what's new