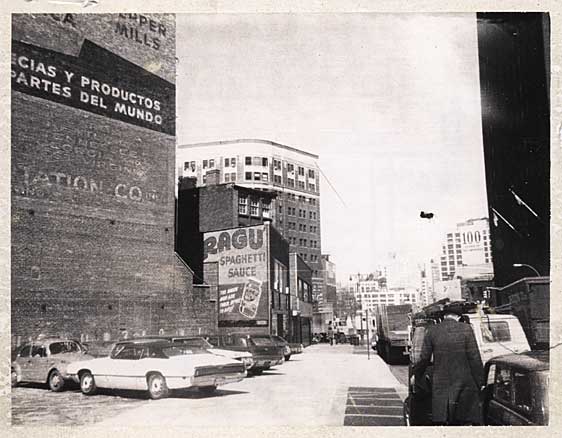 Ragu Spaghetti Sauce, 6th Ave. near Walker St.
Bob Middleton of Mack Sign Co. painted this Ragu Spaghetti Sauce sign in the early 1970s. Then around 1974 Ragu wanted a better surface. So Bob "measured the space and painted [a] plywood sign in the shop and then erected it at that location" (covering the earlier version). "I never painted out the sign, (brick) when I covered it. I would think that when the [Ragu] distribution company moved out they had to remove the plywood, ???"
The later sign had a different design and carried the slogan "Ragu - That's Italian" Click for image
For more recent (20 May 1989) status of the earlier (brick) Ragu sign Click Here It seems to be fated to be covered with plywood (at least, partially)...