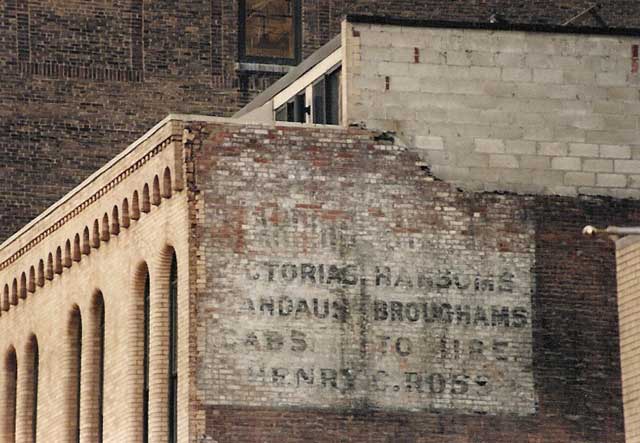 Henry C. Ross Carriages, 153 E. 32nd St. between 3rd Ave. and Lexington Ave. (1987)
ASTORIAS HANSOMS
LANDAUS BROUGHAMS
CABS TO HIRE
Henry C. Ross had a series of livery stables on 23rd, 24th and 26th streets from 1873 through 1908.
Interestingly, this one on 32nd street housed Ross's stable only between 1902 and 1907.
Still, the sign with a date of 1902-7 is one of the oldest I am able to show on this site.
As of Feb. 2003, the stable was still there (converted to a town house) but the sign long gone...
< previous || next > index map signs by date signs by name return to thumbnails