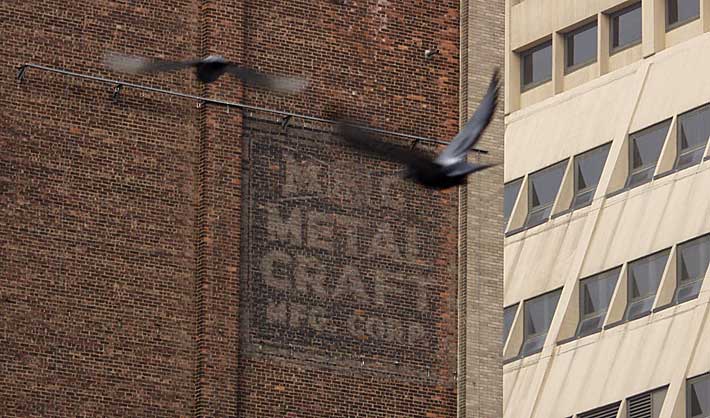 Metal Craft Mfg. Corp., 442-450 W. 31st St. between 9th and 10th Aves. (2002)
A couple of New York pigeons get in the act!
As far as I have been able to determine the Metal Craft H K Mfg. Co. was located here only in the single year 1944. Otherwise, listings provide 19 W. 24th St. as their address in 1942-43, then 3775-81 10th Ave. (near 202d St.) from 1945 into the early 1960s.
< previous || next > index map signs by date signs by name